Parade Route
The parade begins at 5:00 p.m. at the corner of Cameron and Main Street in Moncton and ends at the corner of Champlain and Paul Street in Dieppe. If you gather before Cameron Street or past the corner of Paul Street, you WILL NOT get to see Santa Claus.
Be sure to dress for the weather and plan on getting there early,
as Main Street will be packed with spectators along the entire route!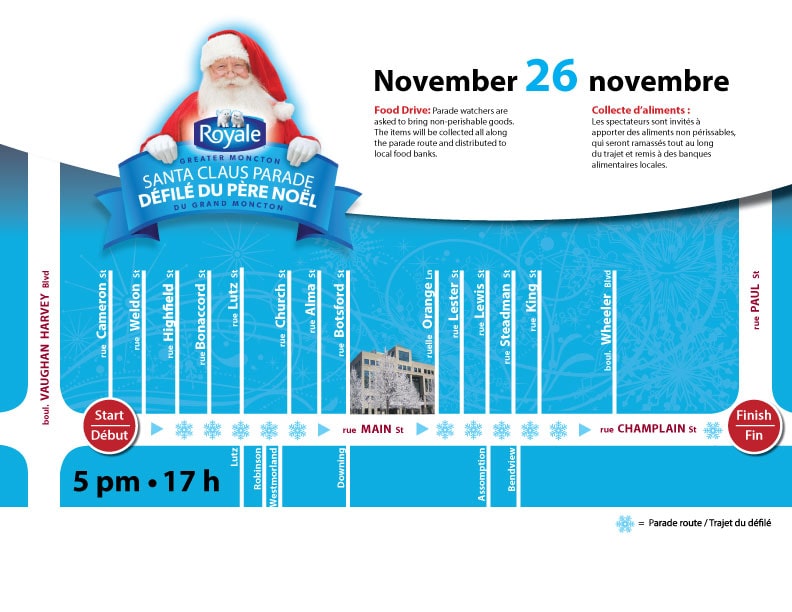 (Download Adobe Reader if you do not have it installed)